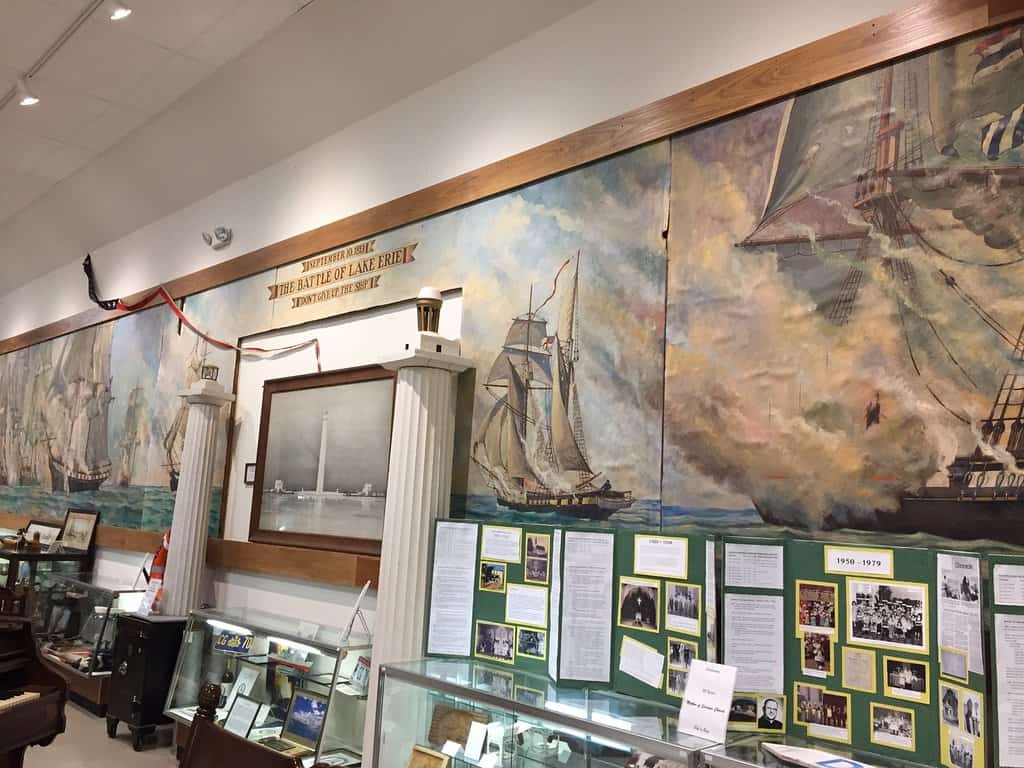 The Lake Erie Islands Historical Society has a large collection of historical artifacts from the Lake Erie Islands on display, including the original wooden box camera owned by island photographer Otto Herbster, along with a collection of his souvenir postcards. We also have historic signs from island businesses, a collection of furniture and items from the Hotel Victory, model boats, items from Milton Hershberger's Island Airways and his famed Ford Tri-Motors.
There are pieces of souvenir glass and collectable spoons on display, a film on the old Puy-in-Bay Road Races from the 50's and early 60's, the dentist chair from a dentist who worked on patients on his boat, displays on island winemaking, ice harvesting, and the fishing industry.
The History and Mystery of Put-in-Bay's Hotel Victory
If you'd like to know more about the Hotel Victory, its history and the great fire, check out this article from 2015 from Midwest Guest.