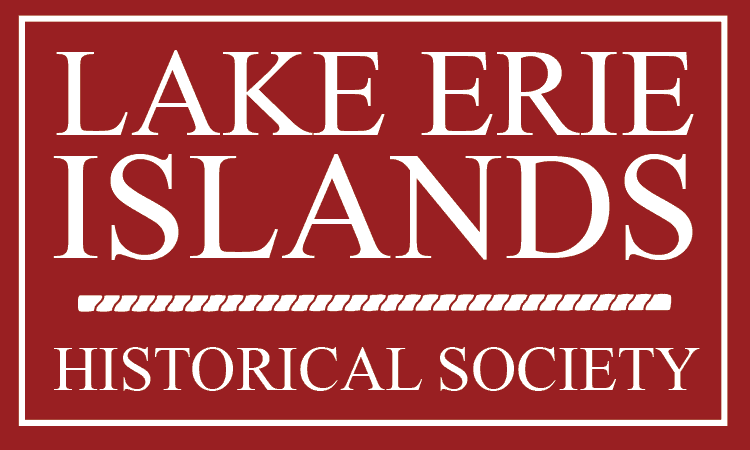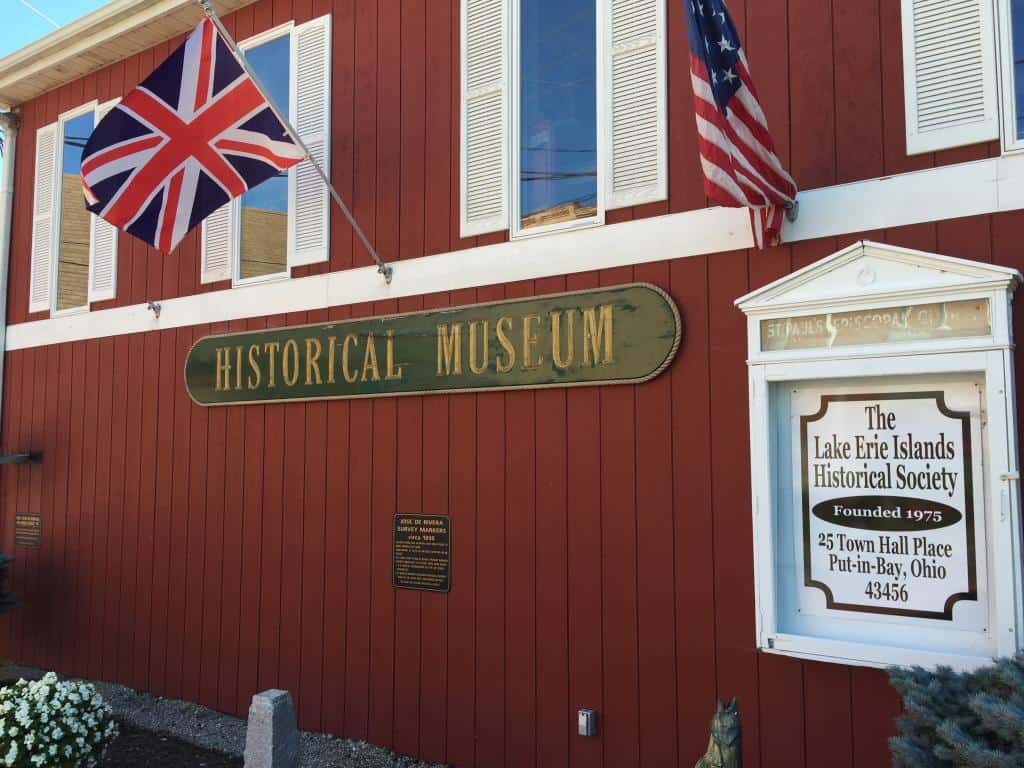 The Lake Erie Islands Historical Society Museum and Resale Shop are top attractions at Put-in-Bay
The Lake Erie Islands Historical Society Museum has many rotating exhibits as well as established exhibits on island history, the wine making industry,  Put-in-Bay's many Victorian hotels, the ice industry, the island road races, Ford's "Tin Goose" airplane, and a large collection of related historic souvenirs.
The Lake Erie Islands is also the site of the Battle of Lake Erie, fought on September 10, 1813, about 10 miles from South Bass Island (Put-in-Bay).
Put-in-Bay is also home to Perry's Victory and International Peace Memorial, a 352-foot tall Greek Doric column that features an open air observation deck. The museum has artifacts on display from the memorial's small museum as well as artifacts from past celebrations on the island, including the Centennial and Bicentennial of the Battle of Lake Erie.
The museum gift shop sells "Dont Give Up The Ship " flags, clothing, and glass ware as well as a large selection of books, some written by local authors, on island history.
The museum also operates the Heritage Resale Shop, located behind the museum, where you can find a treasure or two, including local antiques, and always a bargain.
The mission of the Lake Erie Islands Historical Society, located in downtown Put-in-Bay, is to preserve and educate our community and visitors to Put-in-Bay on the history of the Lake Erie Islands. Originally founded in 1975 as the Put-in-Bay Centennial Committee, the organization was renamed in 1985 when a dedicated group of Put-in-Bay residents came together to make their vision of an island museum a reality.
The original museum was opened at the site of the historic Put-in-Bay Bottling works building in 1987. In 1998, a new 6,000 square-foot building was opened adjacent to the bottling company building.
The Lake Erie Islands Historical Society Museum is located downtown behind the Put-in-Bay Police Department and the village's historic Put-in-Bay Town Hall. There is ample parking available, and the historical society welcomes all ages to explore and learn about the history of the beautiful islands of Lake Erie's Western Basin. The museum provides a range of activities. The society also hosts tours, lectures, and seasonal events. The museum is open daily in the summer and weekends in the spring and fall.
The Lake Erie Islands Historical Society sponsors several fundraising activities through the year including the Island Auction and Heineman Winery's Ohio Wine Festival.
Ballast
Big Chicken
Buckeye
Catawba
Chick
East Sister
Gibraltar
Green
Hen
Johnson
Kelleys
Little Chicken
Lost Ballast
Middle Bass
Middle Island
Middle Sister
Mouse
North Bass
North Harbour
Pelee
Rattlesnake
South Bass
Starve
Sugar
Turtle
West Sister